Welcome to DragonBall Z RPG ~Reload~!
"Where you can have an Elvis sighting and people will still believe you."
---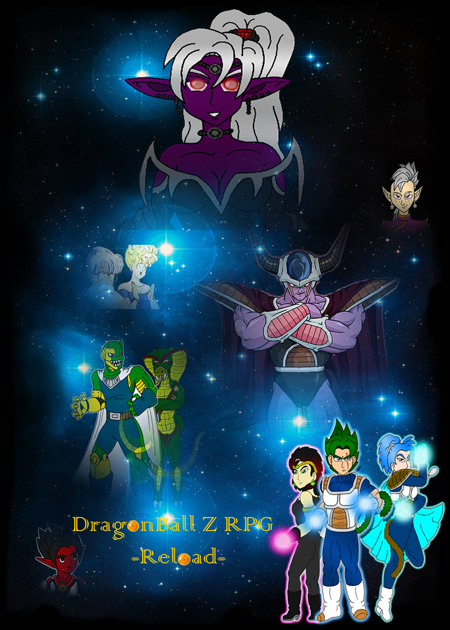 Last updated: May 8th, 2010
What's been updated:

Hall of Records: Iie
Art Gallery: Iie
OST Compilation: Iie
Humor Archive: Iie
News: Iie
Profiles: Hai [Frond, Vejitina]
Alternate Profiles: Iie
Factions: Iie
Timeline: Iie
Links: Iie

New Members: Iie
New Characters: Hai

Welcome to DragonBall Z RPG: Reload! This is a chatroom/IM-based role-playing experience that does not utilize dice in any way, shape or form. It takes place in an Alternate Reality of DragonBall Z, so events will not play out as they did in the anime, though most of the characters have the potential to make appearances. If this does not suit your tastes, then please go elsewhere.
But if you do think you have what it takes, why not check out the profiles and drop an application? What do you say? Want to become a Super Saiyajin? Think you have what it takes to defeat Perfect Cell with the backing of the Red Ribbon Army?
Suggestions:

Good typing skills, since it's not dice-based, you need to act out everything you do. But please, no novels.

Good attitude, if you act like a jerk, you'll be treated like one.

Good humor, we're fun-loving, and sure we'll swear every now and again (and we are sorry) but in general, we may crack an ethnic joke too, though rarely, don't be offended easily, everyone gets their turn, trust me.
...and most of all HAVE FUN!